Amazon is more than the world's favourite e-commerce store. It's also the world's most heavily used cloud computing provider, powering 40% of all cloud based apps.
As such, many of the internet's most popular web services rely on it.
So when Amazon AWS sneezes, the rest of the world catches a cold.
Well, earlier this week, on December 7th, Amazon AWS sneezed.
The 6 hour incident appears to have started around 10:17 ET. By lunchtime Downdetector had over 27,500 reports filed from users across the web.
Household names were affected, including: Netflix, Disney+, Tinder, Ring Doorbell, The Washington Post, Facebook, Instagram, Asana, iMDB, Duolingo, TicketMaster and even the McDonalds app.
Popular email marketing providers, ActiveCampaign and Drip eCRM, were also affected.
Drip eCRM, to their credit, posted regular status updates throughout the day. They also emailed customers to apologise for the permanent loss of link click and event data the outage had caused.
ActiveCampaign were affected in a similar way, with customers reporting broken email links.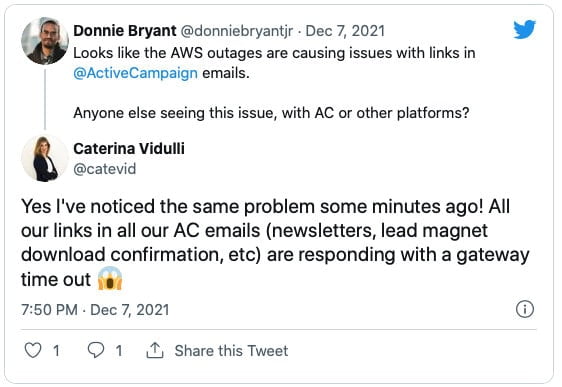 But here's the thing…
These 'black swan' events are not as rare as we imagine
This isn't the first time an Amazon AWS outage has knocked out critical websites and services.
The last major outage was in November 2020, just 13 months ago.
Their February 2017 outage was so bad that even Amazon were locked out.
And when AWS crashed in April 2011, it permanently destroyed many customers data.
But they are not alone.
Content delivery network, Fastly crashed in June, taking out major websites including Amazon, Reddit and The New York Times.
Facebook, Instagram and WhatsApp crashed in October, causing chaos and loss of business for the advertisers and local businesses that rely on them.
And according to web tool reviewing website ToolTester, some of the most popular website services have experienced outages every week over the past 12 months on average.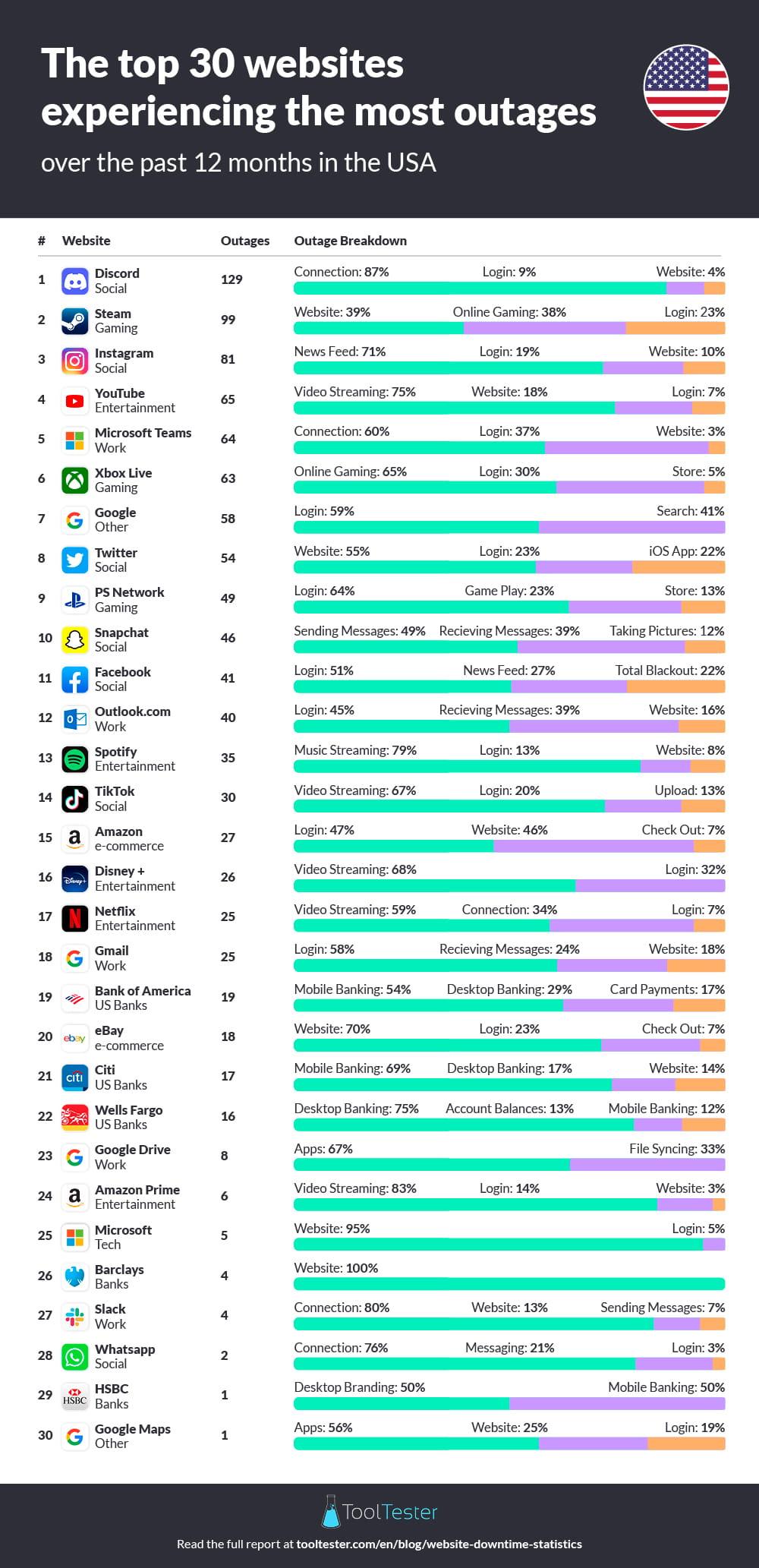 Many websites now rely on cloud services, content delivery networks, and DNS providers.
The entire internet has all its eggs in just a few baskets.
The lesson is pretty clear.
You can't rely on your service provider to keep your data safe
That's because, like you, they rely on services outside their control.
So YOU NEED to make your own backups of critical business data – including your email marketing lists.
Preferably every day (especially if your list has lots subscribers and/or unsubscribes).
And you need to secure those backups to prevent a data breach (e.g. using encryption).
If you need help with all that, check out ListLockr.
It makes an encrypted backup of your subscribers every single day.
No need to think about it or remember to do anything.
That way, if the worst happens, you'll always have a fresh copy of your lists at your fingertips.