ListLockr Backs Up Your Subscribers Every Day So You Never Suffer The Pain Of Losing Your List
Smart Email Marketers Make Backups
Subscribers Currently Backed Up By ListLockr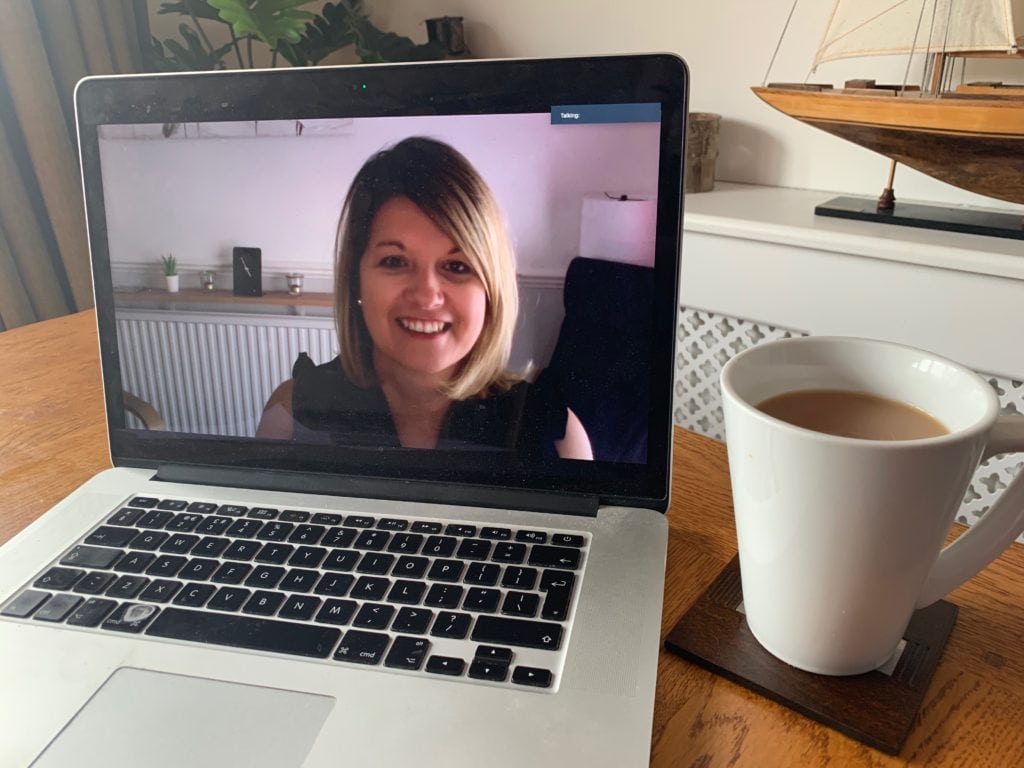 Save Time, Hassle And Money
Being creative is fun… making backups is not!
But they are vital, because if you lose your email audience, you can't earn a living selling your work to your fans.
ListLockr makes automatic, secure, daily backups of your email subscribers so you can avoid all the hassle and stay in your creative zone.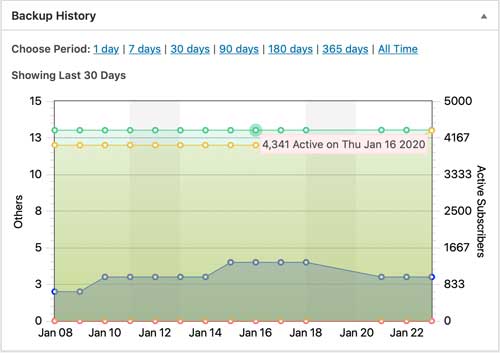 Fresh Backups At Your Fingertips
The only thing worse than not having a backup of your subscribers is a backup that isn't fresh.
That's because an old backup won't have all your most recent, hot leads… and will be full of people who have unsubscribed.
ListLockr makes a fresh backup every single day, removing old backups automatically to keep you within your quota.
Peace Of Mind Backup Summary
When it comes to backups, radio silence is never good.
So for peace of mind, we'll send you a weekly email giving you a summary of your backups and overall account health. And if a backup fails, we'll let you know right away!
That way, you'll always know we're still here, keeping your lists backed up for you.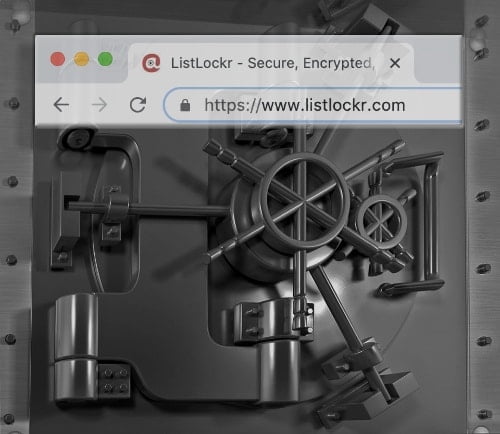 Security as Standard
We use state of the art 2048-bit SSL and database encryption to give you the highest levels of security the industry has to offer.
All subscriber personal data is encrypted for privacy protection and full GDPR compliance.
Backups For Your Eyes Only
For extra protection, we don't allow backups to be directly downloaded from your account. Not even by us.
Instead, when you request a backup, our system emails a special download link to the account holder.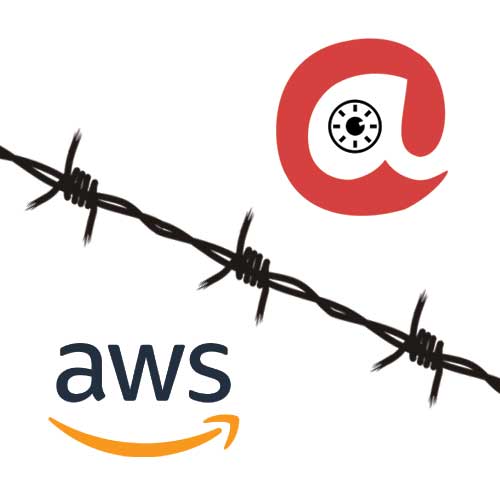 AWS Independence
There's no denying that Amazon Web Services (AWS) is the "800lb gorilla" of cloud services, which is why many email marketing providers use it for some or all of their services.
That's all very well, until AWS goes down, as it did in for 2 days back in 2011 and again in 2017, crippling some of the internet's hottest names.
So for maximum redundancy, we store your data on a private cloud based server, hosted by a Tier 1 provider, totally separate from AWS.
Big Lists, No Problem
Don't worry if you have more subscribers than will fit on a spreadsheet…
When you request a backup, our system will automatically decrypt your data and split it up into separate CSV files, each containing up to 10,000 subscribers.
And if you use a 'list-centric' provider like AWeber or MailChimp, your subscribers will be batched by list too.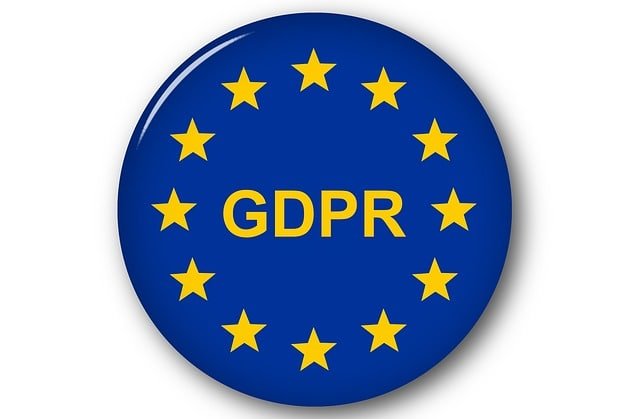 Privacy Law Compliant
ListLockr was built from the ground up with privacy law compliance in mind, especially GDPR.
As well as state-of-the-art encryption of all subscriber personally identifiable information (PII), our 30 day maximum data retention period means you'll always know where you stand for your privacy policy.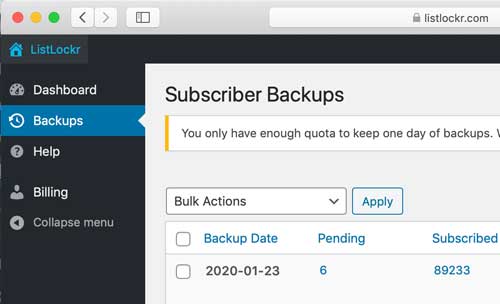 Stay In Control Of Costs
With your email provider, you get a batch of new subscribers and *boom*, your monthly bill goes up…
Not with us. We'll simply delete older backups to keep you within your current plan's limit.
We'll also give you advanced warning as you start to outgrow your plan, giving you time to upgrade when the time is right for you.
Need Help?
Our customer support team are here to help, and will usually respond same business day (M-F). Use the live chat bottom right, or click the button below to send an email